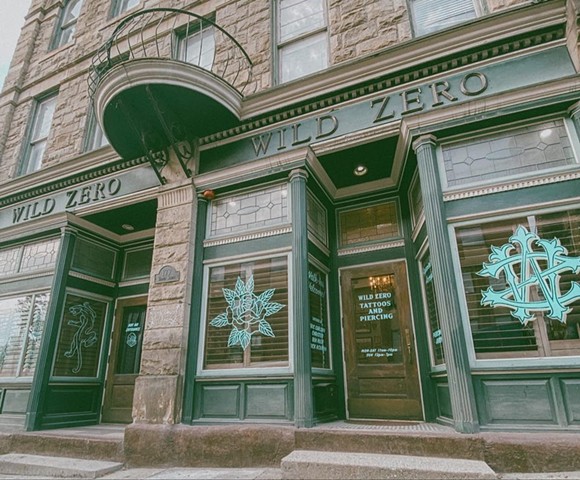 Wild Zero Studios is open and running under strict guidelines for the time being.
We are open for appointments only. Please give us a call at 304-413-0229 and we would be more than happy to set something up for you.
Wild Zero would like to welcome our newest artist Zeb to the shop! Zeb previously tattooed in the mid Ohio Valley, and we're very excited to have him join us here in Morgantown. Be sure to check out his portfolio, and give us a call at 304-413-0229 to schedule a consult with Zeb today!
We no longer perform piercing services at Wild Zero Studios.
We have opened up a Merchandise/Gift Card page at www.wildzerotattoos.com to allow our clients to purchase discounted gift cards and shirts. These proceeds will go towards helping the shop and crew weather the storm.
Link is the first link on our LINKS page.
You can also check in with us and our artists on instagram:
@wildzerotattoo
Christos: @christos_tattoos
Eric: @eric38carlson
Hyde: @chainscity
Zeb: @electriczeb